Two days ago, Bashar Assad stepped in directly to halt the covert war that Western and Arab foes are waging against him through Lebanon.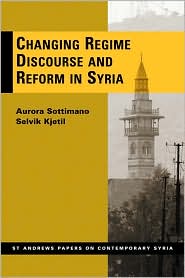 Click to learn more!
A source

OSINT News

uses, DEBKAfile's, reports that military sources disclose that Assad is sending Lebanese army commanders direct orders for cutting arms, money, fighters and medical supplies to the rebels, especially in Homs. Last week, Chief of Staff Gen. Jean Kahwagi was given a crude ultimatum from Damascus: Take care of the Syrian rebels' backers in Tripoli, or else the Syrian army will enter Lebanon and do the job.
A spontaneous flare-up of armed hostilities ignited in the mixed northern Lebanese city of Tripoli. Since Saturday, May 12, the various armed groups and sects have been at each other's throats: the local Alawites who side with the Syrian ruler and the Lebanese Army on the one side, but separate, and Sunni groups led by former Lebanese Prime Minister Saad Hariri,

his Al-Mustaqbal and Salafite militias, on the other. Also, on S
aturday, two explosions killed 55 people and injured almost 400 in Damascus and on Thursday, May 10, Bashar Assad's allies went into frenetic action. Tehran ordered its Lebanese proxy Hezbollah to open up its arms stores and run quantities of weapons and military equipment across the border to the Syrian army and started organizing a security camera network for Damascus.
According to analysts who have studied Syria's insurgency, its murderous response to protesters, and
President Bashar al-Assad's psyche, things could worsen and an attack on Lebanon is not out of the question.
Syria has a population of approximately 21 million and key decisions are made between Bashar al-Assad and a small circle of his security advisers, ministers, and senior members of the ruling Ba'ath (Arab Socialist Renaissance) Party. This small inner circle dominates all three branches of government.
Click to learn more!
Assad was confirmed president in 2007 for his second seven-year term in a "yes or no" referendum that was neither free nor fair in the eyes of local and international human rights advocates. All citizens' attempts to change the Syrian government are brutally repressed by the security forces, which commit arbitrary and unlawful killings, politically motivated disappearances, and who torture and physically abuse prisoners and detainees.
Thank you for our Western governments and due process! Thomas Jefferson, et al, were brilliant designers of our Constitution. I can't imagine having a U.S. President elected for life. Syrian security forces arrest and detain individuals under horrible conditions without due process. There is lengthy pretrial and incommunicado detention and the judiciary is not independent, as is our Supreme Court. Several high-profile members of the human rights and civil society communities were imprisoned...or disappeared, and severe restrictions are placed on freedom of speech and press, Internet and academic freedom, freedom of assembly and of association, not to mention severe restrictions on nongovernmental organizations (NGOs) and the freedoms of religion and movement. Corruptions permeates the government, violence and national discrimination against women, Iraqi refugees (including children), the Kurds and workers' rights is incessant.
I used to be amused at the fictional global villains in the old James Bond movies, and laughed at evil organizations run by Goldfinger, Dr. No, and SPECTRE...I don't laugh anymore.
Related Posts:
OUTSIDE FORCES MAY TOPPLE SYRIAN GOVERNMENT
Robert Morton, M.Ed., Ed.S. is a member of the
Association Of Former Intelligence Officers
(AFIO) and writes about the U.S. Intelligence Community (IC). A portion (10%) of this site's ad revenues is donated to the AFIO. The views expressed on this site do not represent those of any organization he is a member of. We're always looking for different perspectives regarding the Intelligence Community- got a thought, article or comment you'd like to submit? Contact us on the Secure Contact Form